INNOVATIVE FLYWHEEL TECHNOLOGY FOR PHYSICAL THERAPISTS
The Quest Station is Safe, Cost-Effective way to Deliver Cutting-Edge Therapy
Revolutionize your therapy offerings With The Quest Station by Kratos Fly Fitness
Elevate your personal training journey with Kratos Fly Fitness Quest Flywheel.
Say goodbye to the challenges and hello to a future of seamless, effective, and client-centered training.
FIRST, DO NO HARM
The doctor's oath begins with this motto, and our innovative technology ensures that patients will be safer on the Quest Station than on traditional flywheel devices.
Designed with Safety in Mind: No more teetering on elevated platforms while trying to perform strengthening moves. Our flywheel station has a large workspace that is flush with the floor.
Small Footprint, Big Impact:The Quest Station enables patients to move through workouts right in your office.
Flexible: We strategically relocated the workout point away from the flywheel. This simple yet ingenious adjustment allows for multiple anchor points for diverse workout positions.
Effective for Rehabilitation: With smooth moving flywheel technology, patient workouts are gentle and effective.
Hear what physical therapist Dr. Kelly Starett has to say
Empower Patient Compliance and Adherence
Guiding patients beyond therapy sessions can be a challenge, but it's essential for optimal outcomes. With Kratos, enhance patient engagement and adherence through:
Patient Adherence Tools: Equip yourself with cutting-edge tools to monitor and support patients' adherence to prescribed exercises and treatment plans.
Tailored Treatment Plans: Easy to follow treatment plans. Allow your client to complete their workout on one machine with simple transition between exercises.
Motivational Strategies: Show your client their progress using the available Rep One Sensor App.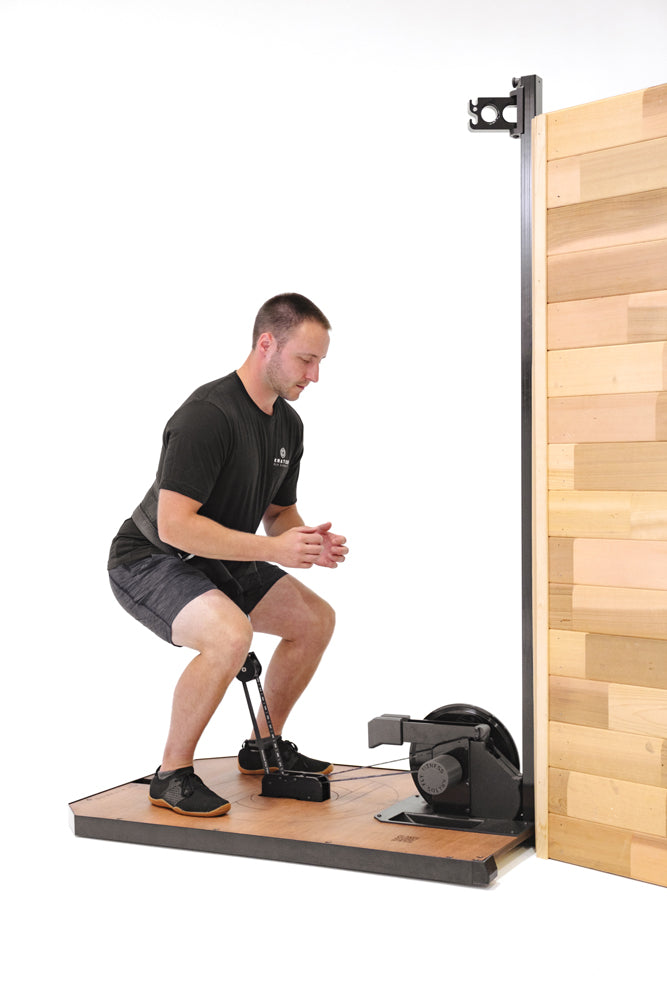 Propel Your Practice
Stay at the forefront of physical therapy with cutting edge flywheel training with option integrated data collection and progress feedback. All in a package that allows for quick transitions between activities and variable resistance.
Sample Workouts from our Movement Library