INNOVATIVE FLYWHEEL TECHNOLOGY
FOR PERSONAL TRAINERS
Learn how the Quest Station can increase profits and improve customer retention
ELEVATE YOUR OFFERINGS WITH FLYWHEEL TECHNOLOGY FROM KRATOS FLY FITNESS
Say goodbye to old-school dumbbells and awkward bars - say hello to a safer, more responsive way to take your clients to the next level.
COMMERCIAL QUALITY EQUIPMENT. INNOVATIVE DESIGN.
Attracting and retaining clients is a battlefield. The fitness industry is fierce, and standing out requires more than just sweat and determination. Our Quest Station offers a comprehensive solution with:
Our Patented Removable Anchor System: Seamlessly integrates functionality that previously required separate systems.
Multiple Anchor Points: Enables diverse workout positions due to strategically locating the workout point away from the flywheel.
Larger and Safer Workout Space: By placing the flywheel at the top of the platform, your clients gain more workout space with minimal floor elevation.
Versatile Resistance: Adapt to varying fitness levels and conditions with ease, providing a tailored experience for each client.
IDEAL FOR PREVENTING SPORTS OR ACTIVITY RELATED INJURIES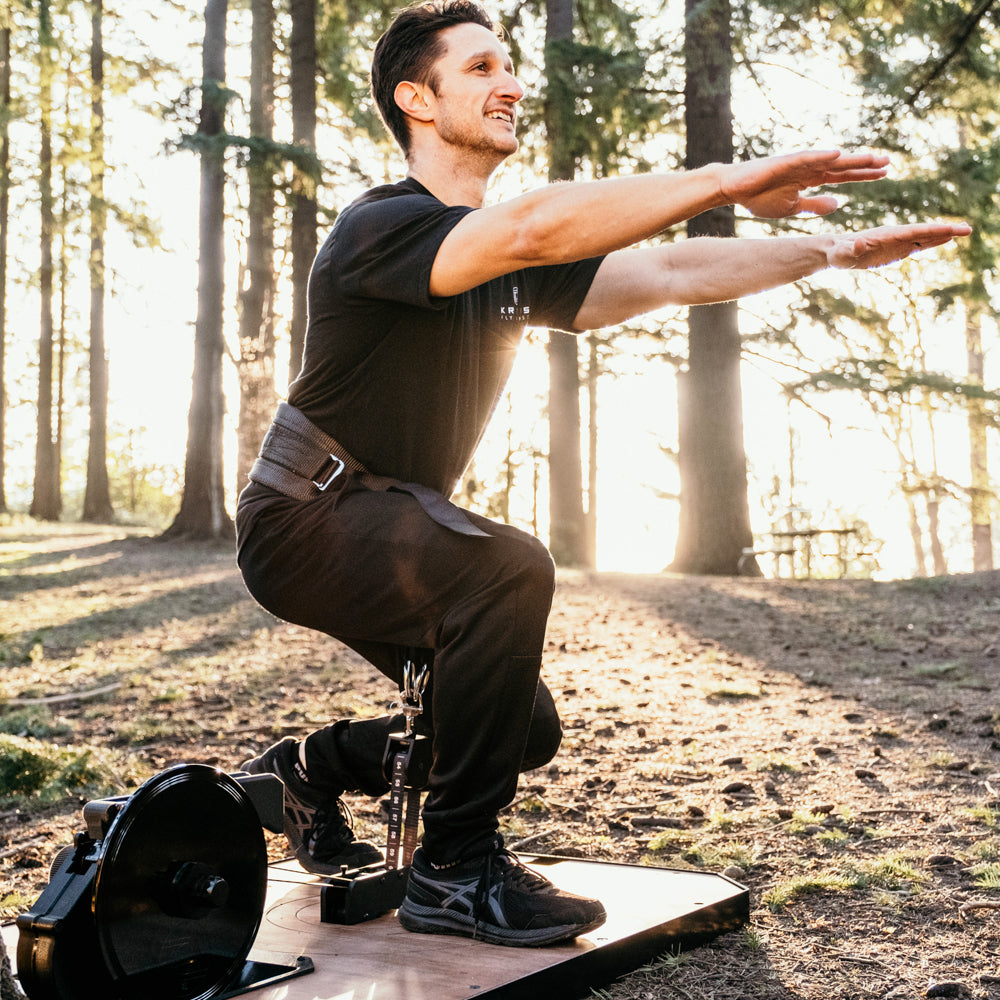 Embrace Technology Seamlessly
We've equipped the Quest Stations with a RepOne velocity sensor so you can give clients feedback on their progress in real-time.
Streamlined Progress Tracking: Effortlessly monitor and analyze your clients' progress, allowing you to make data-driven decisions for their fitness journey.

Complete Plans: We provide the moments for you to create a complete plan for your customer.